05 Mar. 2021
Handover of volunteers Martin and Flora in Bafia, Cameroon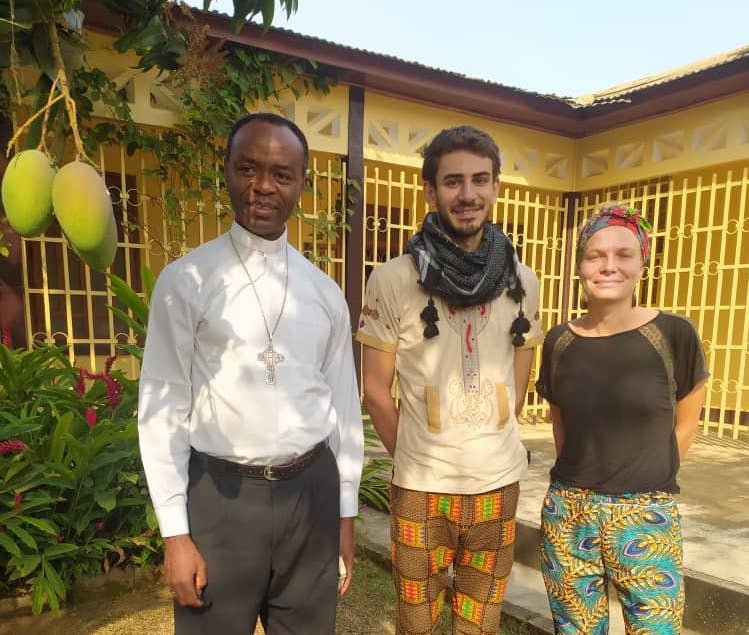 Back from two years spent in Bafia in Cameroon, Martin Garaux and Flora Bourbier, who left as volunteers with La Maison de l'Artemisia and the French Cooperation and Development Service, evaluate their experience in the field:
1/ What was your background before this voluntary service program (VSI)?
"We both graduated from ISA agricultural engineering school in Lille. Trained in agriculture and especially in agro-ecology, we share a common desire to put our skills to use in development projects. It was by chance that we discovered the association La Maison de l'Artemisia during a television appearance by Lucile Cornet-Vernet.
Originally,  we planned to work for one year, but we extended our mission for an extra year".
2/What was your initial mission?
Bafia is a city in Cameroon located in the Central Region, 120 km north of the capital Yaoundé. Along with Caritas (International Catholic Charity Confederation), Father Oscar had begun coordinating work on a 60-hectare disused site of a former agricultural high school.
It was necessary to rehabilitate and revitalise the site by creating on-site activity with social benefits for the Diocese of Bafia both in terms of preservation of their heritage and job creation.
The initial objective was to use this formidable site to establish Artemisia cultivation in the region:
training on farming practices and raising awareness among the population on the preventive and curative use of Artemisia taken in an infusion,
spread of agro-ecological practices to promote food production,
creation of agro-ecological market gardening on the site in Bafia and work on different aspects such as fertilisation, pest management and interactions between plants,
promotion of sustainable and environmentally friendly agriculture with market gardening based on the principles of permaculture.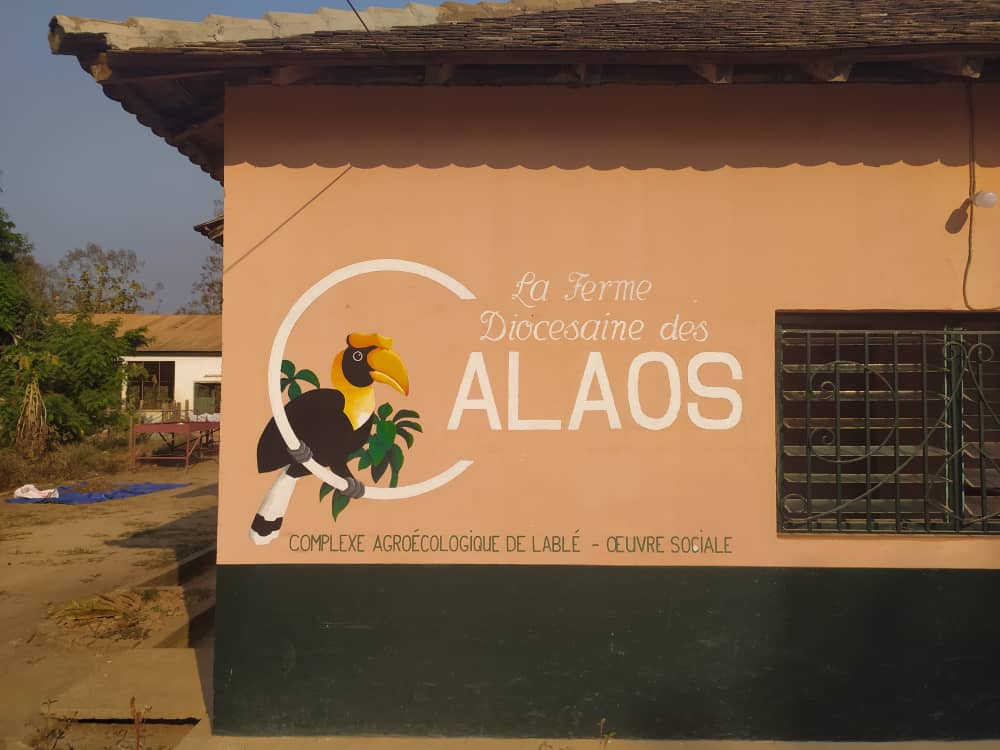 3/After two years, what follow-up will be given to your work?
Our production, and that of the small producers in the village and in the region of Bafia, has allowed us to build up a good stock of Artemisia. We have stepped up awareness raising at markets and in places of worship for tastings and sales in order to continue to promote the herbal tea. This is a source of income for the diocese which can then reinvest in other development projects.
In total, we have trained a dozen groups, totalling about a hundred people.
We have overseen numerous improvements including painting, installation of a generator, creation of a toilet block.
The new bishop, Ms Emmanuel, has appointed Father Raoul to head the project of an agro-ecological farm in Lablé. As vicar in Lablé, he will supervise the training centre and develop a livestock project. This project will focus initially on small-scale introduction of poultry (geese, chickens, ducks, …) and rabbits, followed by sheep, goats, etc… The goal is to ultimately provide fairly comprehensive training on agro-ecology.
A couple of volunteers from FIDESCO will take over from us. They will be helped by Giselle, a new recruit for the reception and administration. Contacts have been made with the Songhai agro-ecological centre in Benin to learn from their experience in Africa.
4/ What are your best memories?
Daily life with the people we lived and worked with. They helped us to immerse ourselves in the atmosphere of the bush village.
Finally, after many attempts, bringing together the Houses of Artemisia from all over the country into a national grouping (Douala, Yaoundé, Dschang, Mbouda, Bertoua, etc…).
The production of a short film about the Lablé centre which shows the road traveled.
5/ Which financial organisations have supported your work?
Mostly La Maison de l'Artemisia head office but also the Rotary Club of Milly-la-Forêt (France) which organised a dedicated donation campaign for our project.