Human health
3 billion people live in malaria infested areas – ie. half of the global population
247 million cases in 2021 according to WHO figures (95 % of cases in Africa)
Primary cause of death from infectious diseases : 619 000 deaths each year
80 % of deaths in children under 5 years
Appearance of resistance to insecticides and medicines
Responsible for 30 % of absenteeism at school and in the workplace
Estimated annual cost for Africa: 1.3 growth points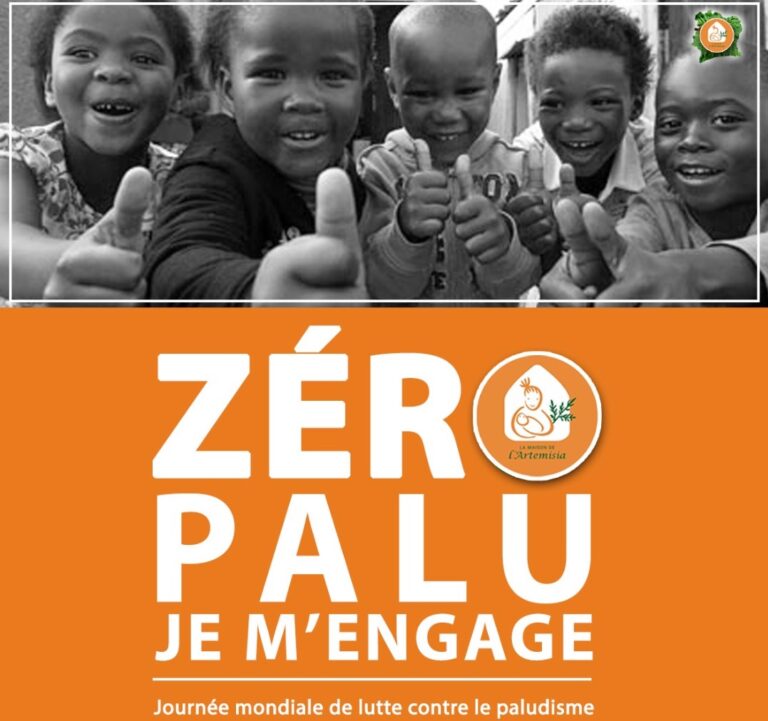 Infusions of Artemisia annua and afra have been used for centuries in China and Africa against malaria and other parasites. However, as these plants contain hundreds of molecules, they are complex to study and difficult to standardise.
Studies have been carried out, but not according to international standards due to lack of public funds. This is why the WHO does not currently recommend the use of these plants against malaria.
However, given the scale of the pandemic, the vulnerability of the population and the growing plague of counterfeit drugs, an effective, local and inexpensive solution would require the full attention of global health institutions.
Thanks to the determination of some stakeholders, testimonies and clinical studies supporting the therapeutic effectiveness of Artemisia annua and afra to prevent and treat malaria have accumulated during the first two decades of the 21st century.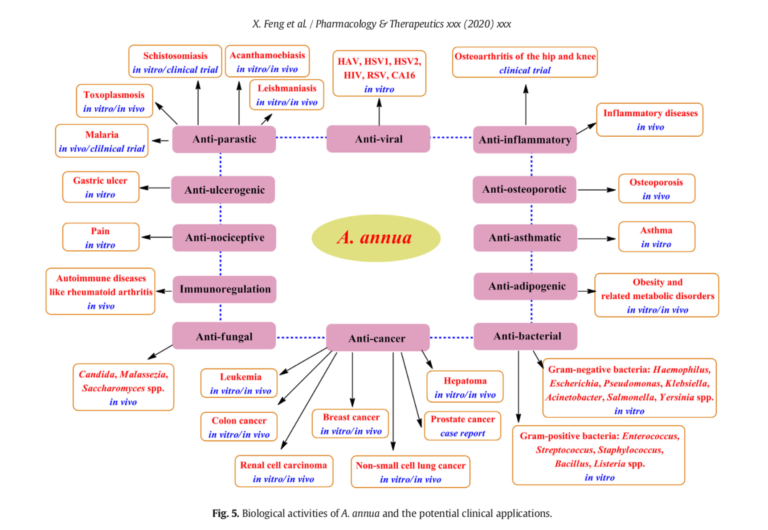 Extracts of Artemisia annua and Artemisia afra show strong bactericidal activity against Mycobacterium tuberculosis. The results indicate that Artemisia extracts have an enormous potential for treatment of TB and M. abscessus infections, and that these plants contain bactericidal compounds in addition to artemisinin. Combination of extracts with existing antibiotics may not only improve treatment outcomes but also reduce the emergence of resistance to other drugs. Read the study
World-renowned French researchers publish that Artemisia annua and afra contain many effective natural products besides artemisinin. Their aim is to guide the search for these natural products, which could pave the way for new "successful" antimalarial compounds, whether natural or inspired by Artemisia. Alexandre Maciuk (Associate Professor at the Faculty of Pharmacy of the University of Paris-Saclay), Dominique Mazier (Emeritus Professor at the Sorbonne School of Medicine and former Head of the Parasitology/Mycology Department at the Pitié-Salpetrière University Hospital and Director of three INSERM research units), and Romain Duval (IRD researcher and co-leader of the MEDS team at the Faculty of Pharmacy of Paris – University of Paris-Cité), have launched their work on this public health issue. The three researchers presented a bibliographical review published in "Natural Product Reports" a journal with a high impact factor, which will serve as a basis for future studies.