25 Juil. 2023
The first Artemisia House in South Sudan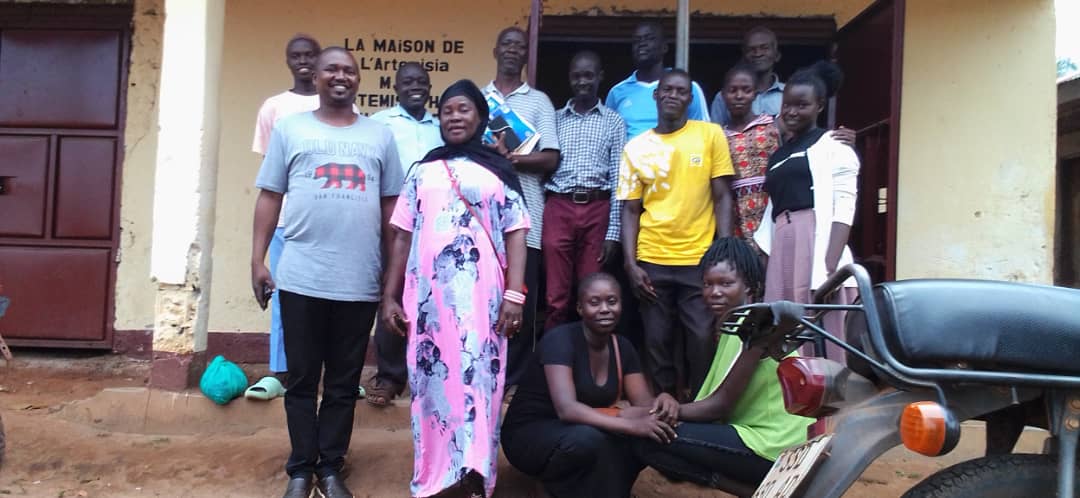 South Sudan is the world's youngest country, having gained independence on July 9, 2011. It covers an area of 644,329 km² and has a population of 12 million. The capital is Juba. It is one of the poorest countries in the world (185th out of 189 countries), with a Human Development Index of 0.433 in 2020.
Divided into 10 states, it is in Yambo, the capital of Western Equatoria (79,342 km² and 619,029 inhabitants),that the first Artemisia House was created at the initiative of Pastor Jacques NEVILLE MISIONI BEMBOL, Pastor in South Sudan since 2014.
Training in the DRC and selection of a local partner
Following training at the Isiro Artemisia House (AH) in Haut Uélé Province, DRC, Jacques started an Artemisia cultivation trial on a 1,800 m2 plot where he planted 150 Artemisia seedlings.
Contacts were made with the Ministries of Health and Agriculture to inform them of the AH project in Yambio. Land was made available for the project to run a training course at the Makpandu refugee camp, 30 km from Yambio.
Following positive trials for the crop, the Pastor approached Samuel KELLIONA DAMATA, a Sudanese development worker and founder of Prosperity Micro Lending Limited, to become the local partner of the Artemisia House.
Prosperity Micro Lending Limited is a Sudanese association, created on 01/11/2020, whose mission is economic autonomy for the population, especially the most vulnerable, through microfinance for agricultural and other projects.
A second production test took place in Samuel's garden during the dry season. Despite the lack of water, the test was a great success.
Numerous mobilization and awareness-raising campaigns for various target audiences
Within two and a half months of setting up the Yambio-South Sudan National Coordination Office, various groups of people were mobilized, educated and trained in the use of Artemisia.
These groups include: government officials, vulnerable populations ( USHP, an NGO which supports vulnerable people, mainly women and people living with HIV/AIDS), refugees (notably in the Makpandu refugee camp, 30 kilometers from Yambio), farmers' associations, schoolchildren and teachers (Makpandu elementary school) and individual farmers.
Local coordination of Western Equatoria State launched in early July
The entire membership team met in early July to:
Present the national and local coordination of Western Equatoria State, at headquarters in Yambio.
Propose the draft statutes and regulations.
Vote on membership fees.
Draw up a schedule of upcoming training courses for all members and sign the House of Artemisia charter.
For the coming months, the main lines of action are:
Train a large number of volunteers to spread knowledge about Artemisia at local level;
Identify groups of local doctors to carry out more in-depth research on Artemisia ;
Buy a motorbike to spread the Artemisia message in the Payams, Bomas, Counties and other states.
To promote Artemisia in the town of Yambio through public announcements, radio broadcasts and debates.