24 Mai. 2023
Meet us at ChangeNOW2023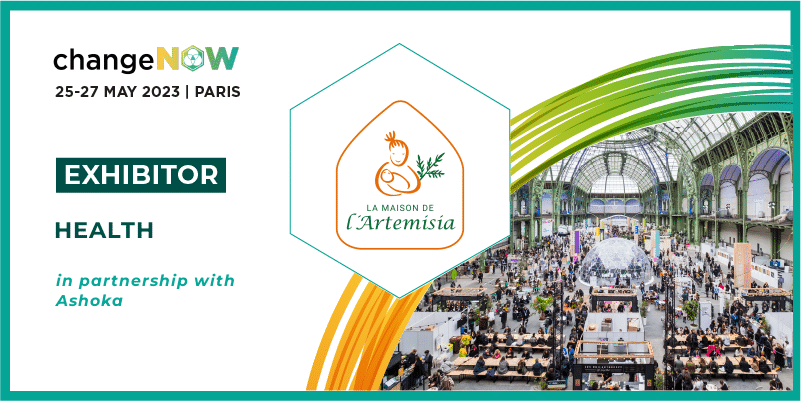 ChangeNOW is a global event for innovative solutions and impactful changemakers tackling our planet's biggest challenges, to take action together. 
For the first time, La Maison de l'Artemisia is participating in ChangeNOW, the largest event on solutions for the planet, from 25 to 27 May at the Grand Palais éphémère in Paris.
Join us in the #Health sector where we will present Artemisia, a sector full of promise: for human health, for animal health but also for environmental health!
Saturday 27 at 12 am, come to Lucile's pitch to learn all about Artemisia!