14 Jan. 2022
Malaria-free diocese in northern Benin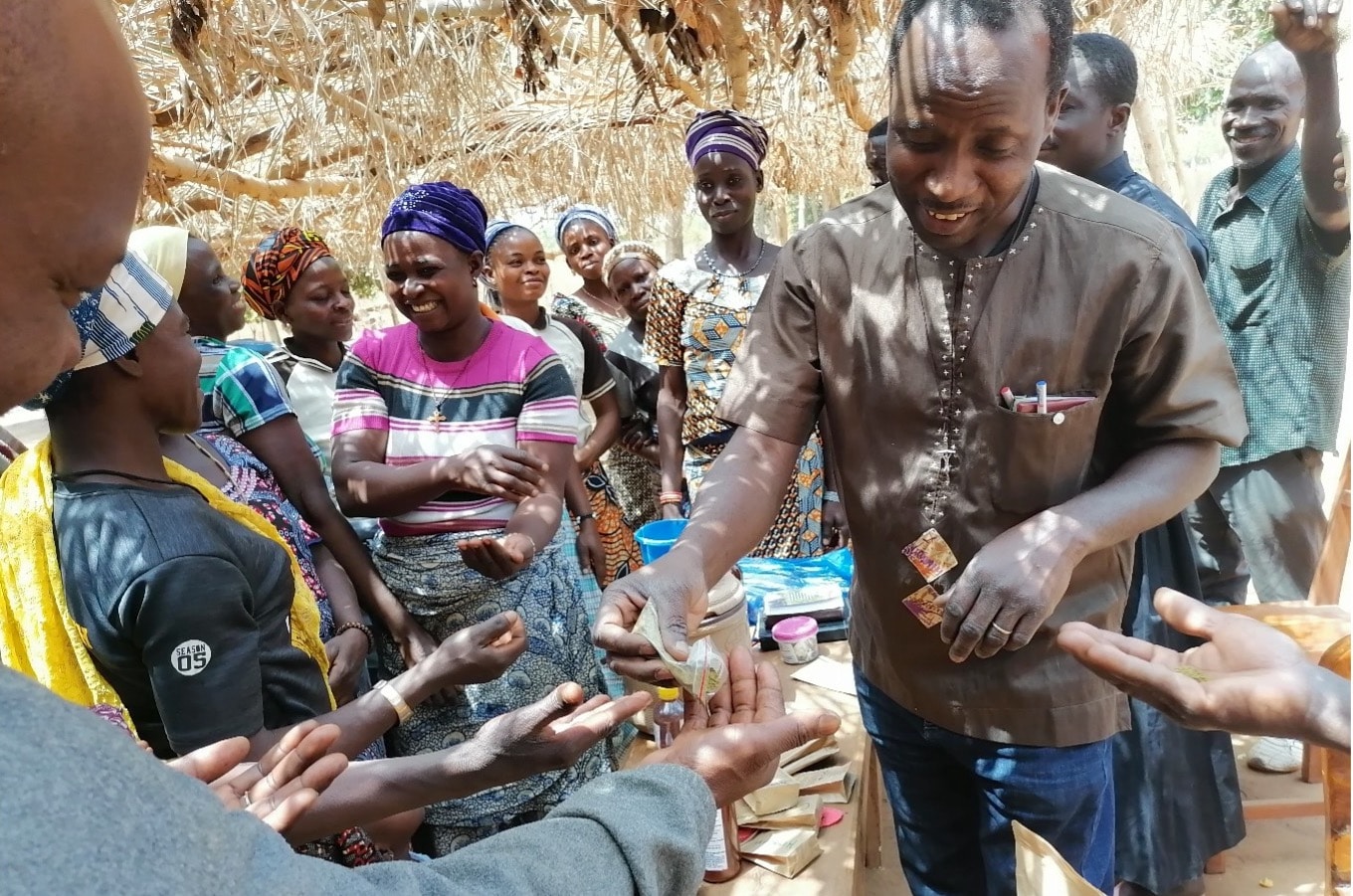 The Malaria Free Diocese project is a dream of the Parakou Archdiocese (North Benin), led by its pastor, His Excellency Monsignor Pascal N'KOUE, Metropolitan Archbishop of Parakou. Pastor and congregation dream that malaria will be wiped out in the Parakou archdiocese, not only for Catholics, but for all people living in the ecclesiastical province of North Benin.
Following a promising first initiative of a Malaria Free Christmas in 2018 and then the Malaria Free School project in 2019 in collaboration with the DDEC (Direction Diocésain de l'Enseignement Catholique), the Diocese Without Malaria project started in early 2021.
All these projects were led by the UNIV Center which is home to the Parakou House of Artemisia and has experience and expertise on medicinal plants in the field of health ecology.
"With courage, hard work and a good methodology, you will certainly be successful"
Objectives:
General awareness and training on health ecology

Awareness and specific training on the contribution of medicinal plants
Goal: Every family has a medicinal agro-ecological garden and is an active participant in health management assuming full autonomy for health care.
Partners:
UNIV Center and Parakou House of Artemisia, ensure technical leadership of the project: outreach, training, technical monitoring of medicinal agro ecological gardens.
Ecclesiastical structures (parishes, diocesan groups…) are in charge of mobilizing beneficiaries.
Public and private services, non-Catholic religious leaders, traditional chiefs and other groups in society are responsible for mobilizing beneficiaries under their control.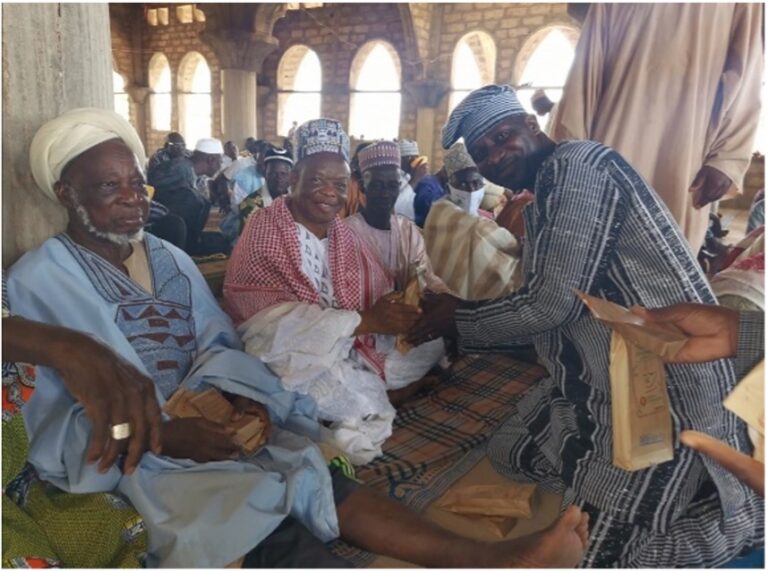 Activities carried out:
Training of technical facilitators: 30 young people were trained, organized in 15 pairs.
Creation of training and outreach material:

"The natural health passport, an awareness manual on health ecology".

Creation of audiovisual materials.
Information, outreach and training in all urban and peripheral parishes of the Parakou archdiocese as well as other ecclesiastical structures (Caritas, ..)
Outreach and training of all groups in society: other religious leaders (imans, pastors…), crowned heads, farmers, artisans, firemen, police, army, water and forestry officials, local elected officials, journalists…
Donations of herbal teas and plants to beneficiaries
Quarterly evaluations and increased training capacities.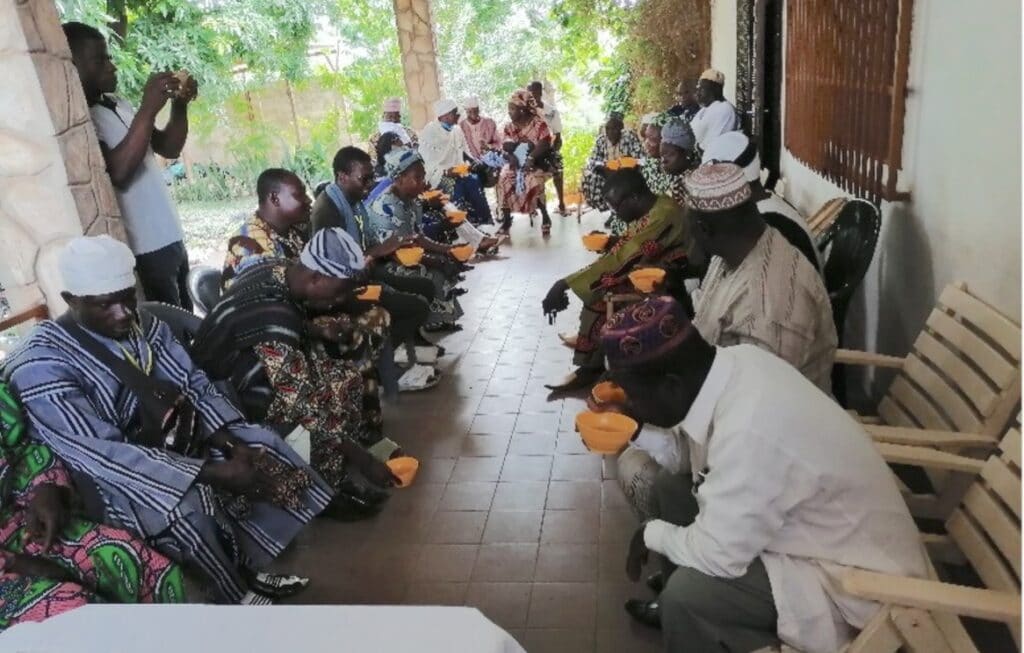 Results:
Health: clear reduction in malaria cases in structures adopted the herbal tea and greater focus on nutrition.
Agro-ecology: All monasteries and seminaries, as well as parishes and diocesan structures in Parakou archdiocese, have medical plant gardens.
Family finances: according to the parish priest in Saint Monique de Kabo, families have reported average annual savings of CFA 80,000 since starting to use Artemisia, which represents more or less two months' salary!
Social impact: The Malaria Free Diocese Project has reached sectors of society beyond the Church.
Global impact: Artemisia is now known and adopted by the population.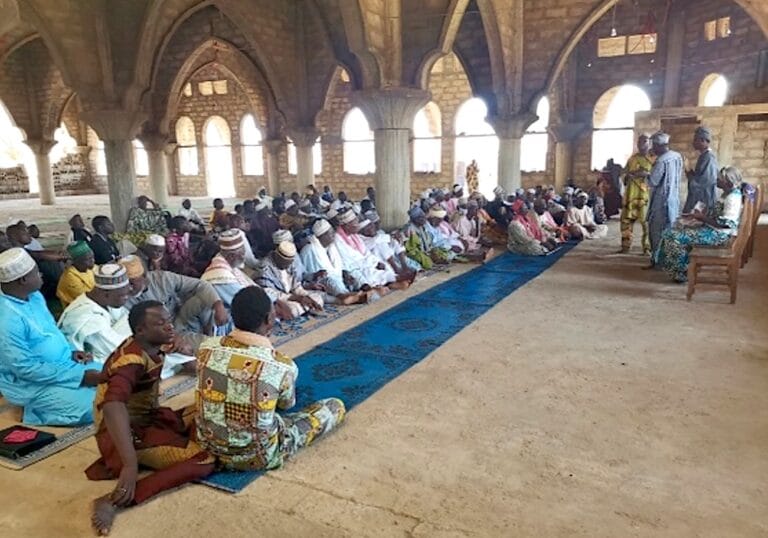 Challenges :
Intensify training on herbal tea preparation methods and dosage.
Highlight use  of the House of Artemisia label  "Malaria-Free Diocese Project – Social Ministry – Parakou Archdiocese" on packaging to avoid counterfeit products.
Participate in clinical studies to scientifically prove the effectiveness of Artemisia and other medicinal plants against malaria and other diseases such as typhoid fever, hepatitis, diabetes, blood pressure, cancer…
Secure funds to continue development of the Malaria Free Diocese Project.