28 Jan. 2022
Artemisia at the Africa Cup of Nations in Cameroon!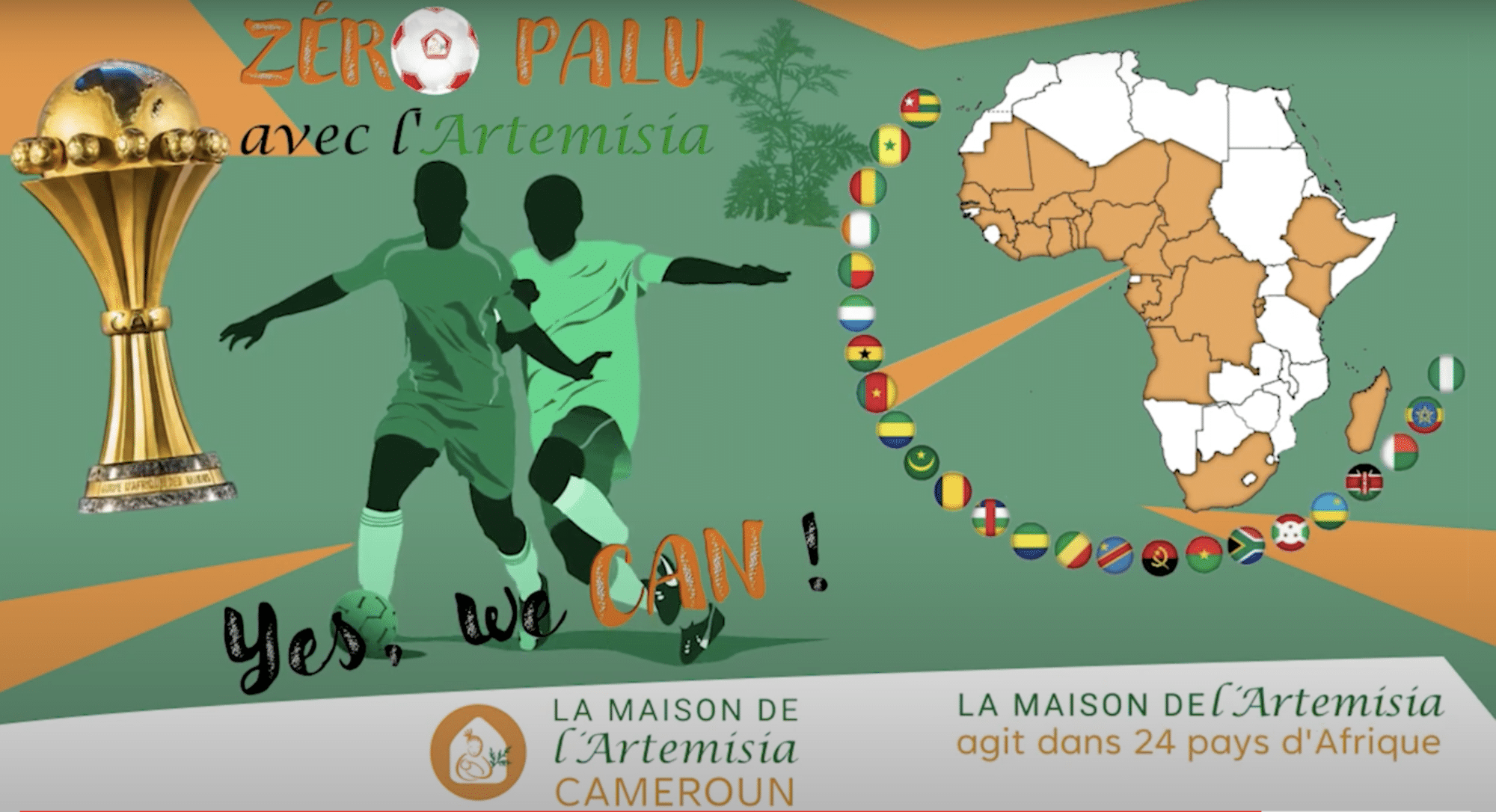 The African Cup of Nations (AFCON) 2021, postponed due to the pandemic, takes place in Cameroon from January 9th to February 6th 2022.
This is a great opportunity for the Cameroon House of Artemisia, present in Yaoundé and other major cities,  to promote Artemisia and represent the worldwide network of La Maison de l'Artemisia at AFCON!
At the Fan Zone at Yaoundé City Hall, the House of Artemisia has been able to promote its activities, raise awareness, offer tastings of Artemisia herbal tea and sell bags of herbal tea – every day of the tournament!
#zero malaria – yes we can!
An awareness-raising film was shown on a giant screen at half time:
Television and radio (FM94) interviews were held to promote and raise awareness on Artemisia.
The House of Artemisia also participated in the "Made in Cameroon" Day.
A big thank you to the Cameroon team who made the most of this opportunity to promote Artemisia, a local solution to fight against malaria, and the worldwide network of Houses of Artemisia: 104 Houses of Artemisia in 26 countries.