13 Avr. 2023
A new scientific article on the molecules contained in Artemisia annua and afra herbal teas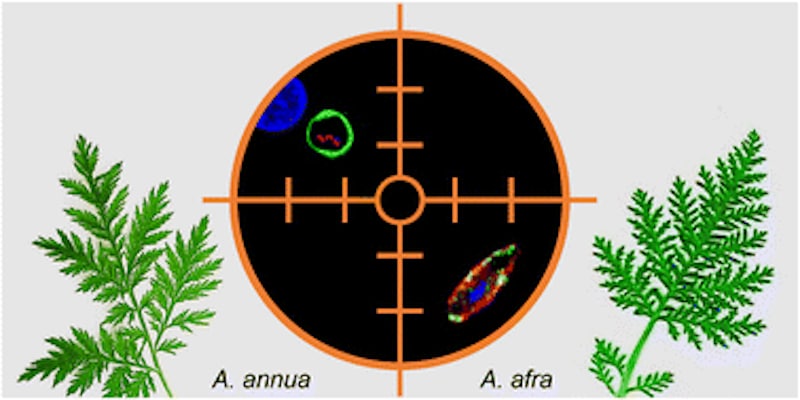 World-renowned French researchers have published that Artemisia annua and afra contain many effective natural products in addition to artemisinin. Their aim is to guide research on these natural products, which could pave the way for new "blockbuster" antimalarial compounds, whether natural or inspired by Artemisia.
Alexandre Maciuk (associate professor at the Faculty of Pharmacy at Paris-Saclay University), Dominique Mazier (professor emeritus at the Sorbonne School of Medicine and former head of the parasitology/mycology department at the Pitié-Salpetrière University Hospital and director of three INSERM research units), and Romain Duval (IRD researcher and co-leader of the MEDS team at the Faculty of Pharmacy of Paris – Université de Paris Cité), based their work on this public health issue.
Anti-malarial drugs of the future using Artemisia? Justification for the exploitation of natural products against drug-refractory stages of Plasmodium.
Given the context of important therapeutic questions, the three researchers present a literature review published in "Natural Product Reports", a high impact journal, which will serve as a basis for future studies.