20 Juil. 2020
Urgent call for test on Artemisia for Covid-19 treatment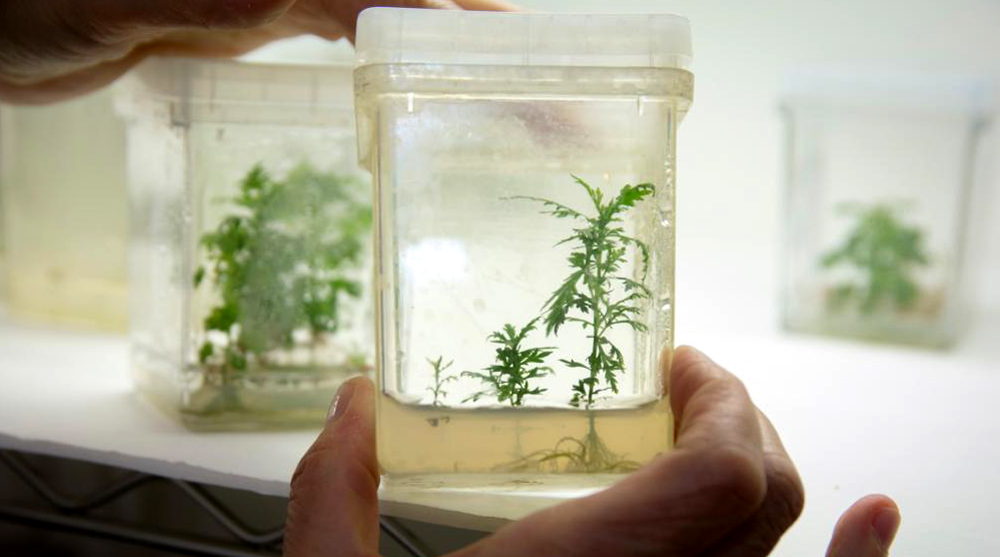 Artemisia annua (Qing Hao), a medicinal plant, has recently been widely used in China to fight Covid-19. The plant has been administered according to the official protocol of Traditional Chinese Medicine, only in cases of moderate to severe pulmonary disease, in combination with conventional treatment. A WHO study indicates that the plant was effective as a complementary treatment during the SARS epidemic of 2003. Artemisia annua contains 4 molecules active in vitro against Covid-19: luteolin, kaempferol, quercetin and apigenin.
Nature Plants, the British scientific journal, published in mid-March 2020 a plea for the use of medicinal plants, including Artemisia annua, as a first line of defence against Covid-19: "In an emergency situation such as the Covid-19 epidemic, where ordinary drugs take time to pass clinical trials, herbal medicines and natural products that are readily available and proven safe can save time as a first line of defence. »
The Maison de l'Artemisia calls on health authorities to urgently launch a major clinical trial.
.