06 Mar. 2023
The House of Artemisia takes off in Mauritania!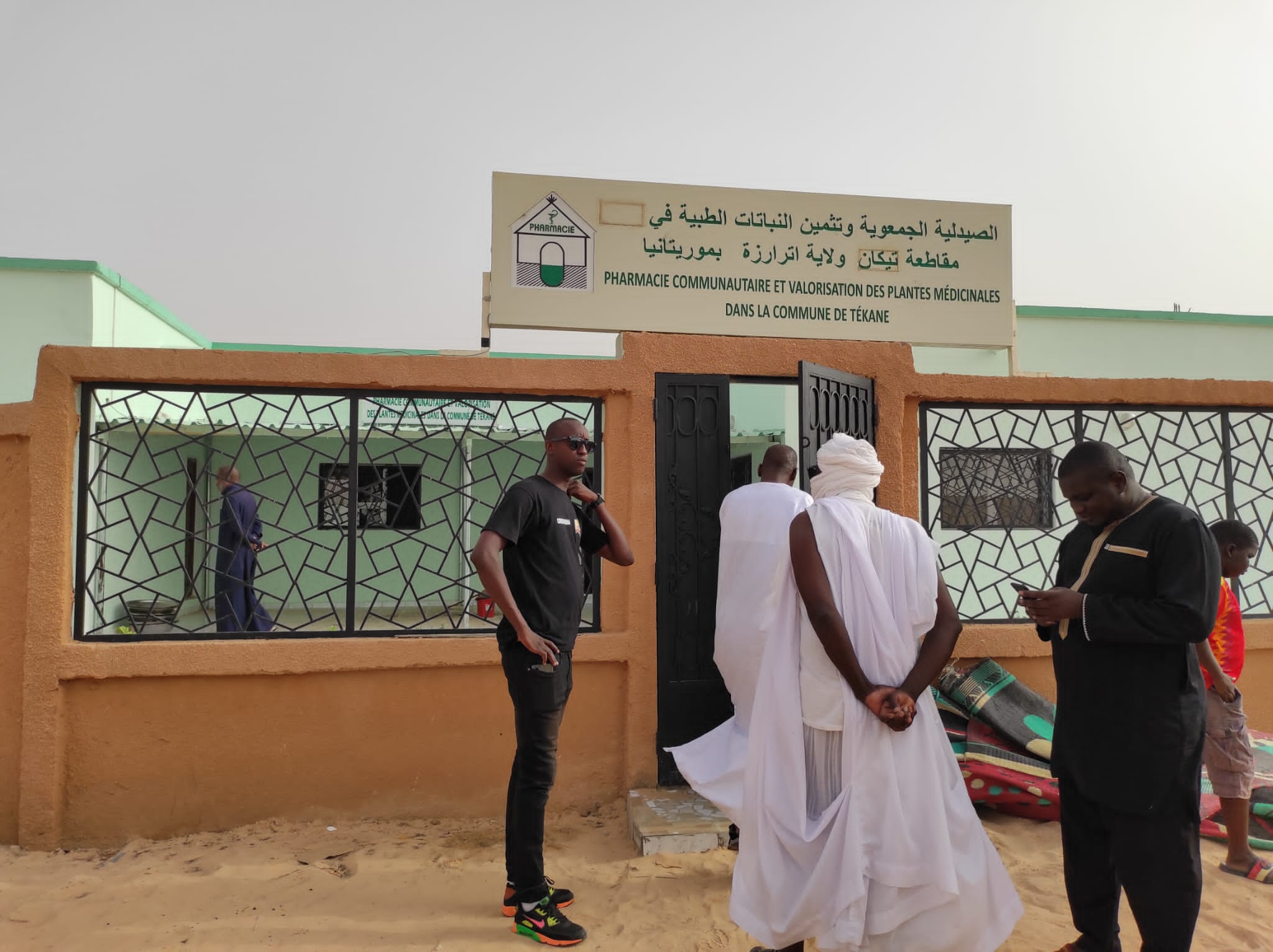 The House of Artemisia of Tekane was created in 2019 thanks to the Association Against Tuberculosis and Endemic Diseases ACTUME and more particularly thanks to the long term work led by its founder and president Oumar Kane and his team.
The project development began in 2018, with the construction of a Community Solidarity Pharmacy.
After years of work and many unforeseen events related to the pandemic, the community pharmacy was inaugurated on July 30, 2022. It comprises a training area, a social area and an ecological aspect with research in phytotherapeutic culture and reforestation.
This was also an opportunity for ACTUME to inaugurate the medicinal plant promotion garden annexed to the pharmacy and the new solar pumping station in Tékane, which supplies the needs of 100 ha of market garden crops.
For more details, please check out the website: https://actume.org/blog/retour-sur-linauguration-2022/
The ceremony was just as great as the project: simply amazing!
Audrey, our agronomy project manager, had the pleasure to represent La Maison de l'Artemisia. All the local population, the local authorities and the other partners of the project (Association Santé Tékane and Aquitaine Afrique Initiatives) were present.
A press conference was also held the day before in Nouakchott in order to relay this event to as many people as possible via Mauritanian TV.
It was also an opportunity for Audrey to meet the Secretary General of the Ministry of Health and the Global Environment Facility (GEF), a UNDP initiative that supported the medicinal garden through micro-projects.
Contact was also made with the members of the Mauritanian Network Education for All (RMEPT), a network of Mauritanian association presidents who are highly motivated to set up the future Artemisia House in Nouakchott.
In Tékane, activities continue with training on Artemisia for farmers, women's cooperatives, community workers and volunteers. Since January, distributors have also been trained to inform as many people as possible of the medical indications and the House of Artemisia ethical charter.
Thank you for your donations!