Legal perspectives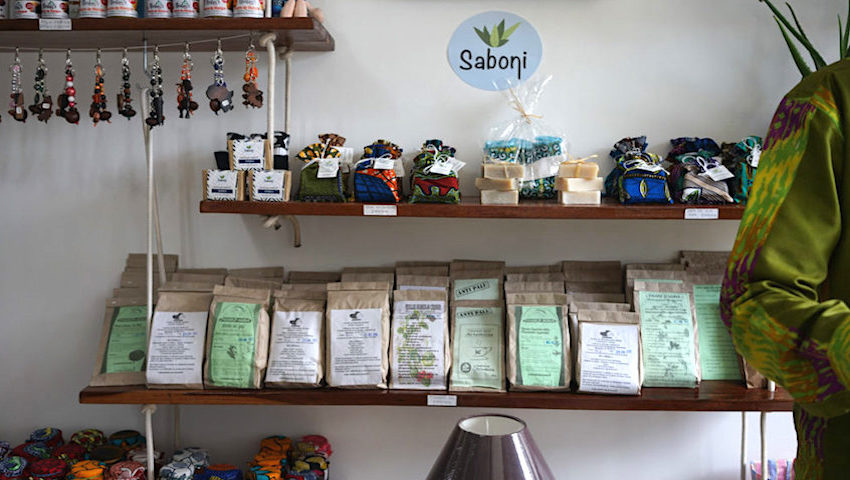 In Africa
The WHO Strategy for Traditional Medicine for 2013-2024 aims to assist Member States in :
harnessing the potential contribution of TM/MC (Traditional Medicine/Complementary Medicine) to health, well-being and person-centred health care.
promoting the safe and effective use of TM/MC products, practices and practitioners by regulating, researching and
integrating TM products, practitioners and practice into health systems, where appropriate.
In most African countries, Artemisia is listed in the National Pharmacopoeia.
Managers of the Houses of Artemisia are tasked with following national procedures for obtaining Marketing Authorisation (MA) for this traditional herbal medicine.
In France
Artemisia annua, an annual wormwood, is a plant with medicinal properties that help prevent and treat malaria. At present, due to its status, the plant cannot be sold in France, either as a medicine or a dietary supplement. Growing the plant for personal use only is possible. Worldwide, there are few authorisations for the sale of Artemisia annua and afra as medicine, generally in countries where traditional medicine therapies are recognised by local legal and regulatory systems.
Artemisia annua seed can be sold under certain conditions and is subject to different regulations from those concerning medicines.
In conjunction with a specialist law firm, we have studied the options for registering Artemisia within the framework of MMA  (Marketing Authorisation Application) procedure in France.
It is clear from the number of marketing procedures that these are unsuited to medicinal plants and the benefits they offer for serious diseases, and in particular Artemisia annua as an anti-malarial medicinal plant.
Given the inadequacy of the various marketing authorisation procedures, the registration of Artemisia annua in the European or French pharmacopoeia appears to be the best option to ensure recognition of the plant.
Registration will enable pharmacists to dispense, on individual request or medical prescription,  "officinal preparations" and "magistral preparations" based on Artemisia annua.
In fact, as regards medicines, everything is prohibited except that which has been expressly used.
Registration of the plant in the pharmacopoeia
1)    Pharmacopoeia – definition
The National Agency for the Safety of Medicines and Health Products (ANSM)1, in France states that the pharmacopoeia is « a regulatory document intended for health professionals that defines:

Criteria for purity of raw materials or preparations used in the manufacture of medicines and their containers,
Analytical methods used to ensure their control ».
There is a French pharmacopoeia and a European pharmacopoeia.
In French law, Article L. 5121-1 of the Public Health Code describes "preparations".  
"Preparations" are medicines prepared from substances listed in the pharmacopoeia or the national register to be dispensed directly to patients on medical prescription, by a hospital pharmacy or dispensing chemist.
Registration in the pharmacopoeia is simpler than a traditional marketing authorisation application.
However, registration in the pharmacopoeia does not have the scope of a marketing authorisation : once registered, the plant is not available in all pharmacies and can only be distributed by pharmacists dispensing "officinal preparations", obtained on individual request.
2)    Pharmacopoeia – registration procedure 
In order to begin the pharmacopoeia registration procedure, it is first  necessary to "elaborate" a monograph presenting the full range of product characteristics and means to ensure quality control.
Registration procedure for European pharmacopoeia
Elaboration of the European monograph is carried out by the European institutions themselves. The European Pharmacopoeia Commission is the decision-making body for the European Pharmacopoeia.
The elaboration procedure is divided into two phases: inclusion in the work programme, followed by writing of the monograph by a Working Party or Group of Experts. A public enquiry is also required. Monographs receive final approval at one of the three annual sessions of the Commission.
Once a monograph is completed, it is automatically included in the European Pharmacopoeia.
In addition, manufacturers may apply for a Certification of  Suitability to the Monographs of the European Pharmacopoeia (CEP) to demonstrate that the quality of their products complies with regulatory requirements and is adequately controlled.
Registration procedure for French pharmacopoeia
Elaboration of the French monograph may be carried out by third parties outside the institutions such as an independent laboratory.
From a procedural point of view, the French monograph is subject to a public enquiry once approval of the project has been given by the National Agency for the Safety of Medicines and Health Products (ANSM)1.
Registration with the French pharmacopoeia must then be requested from this agency. There are two procedures for the registration in the French pharmacopoeia:
–   Registration on the list of medicinal plants ;
–   Registration of an officinal or hospital preparation.
Elaboration of a European monograph may appear complicated in terms of the number of steps required, but it is less opaque than the French procedure.  We have therefore opted to focus on registering Artemisia in the European pharmacopeia. 
1/ See website National Agency for the Safety of Medicines and Health Products : https://www.ansm.sante.fr/Activites/Pharmacopee/Demande-d-inscription-d-un-texte-a-la-Pharmacopee-francaise/(offset)/5.