11 Mar. 2022
Raising awareness with music!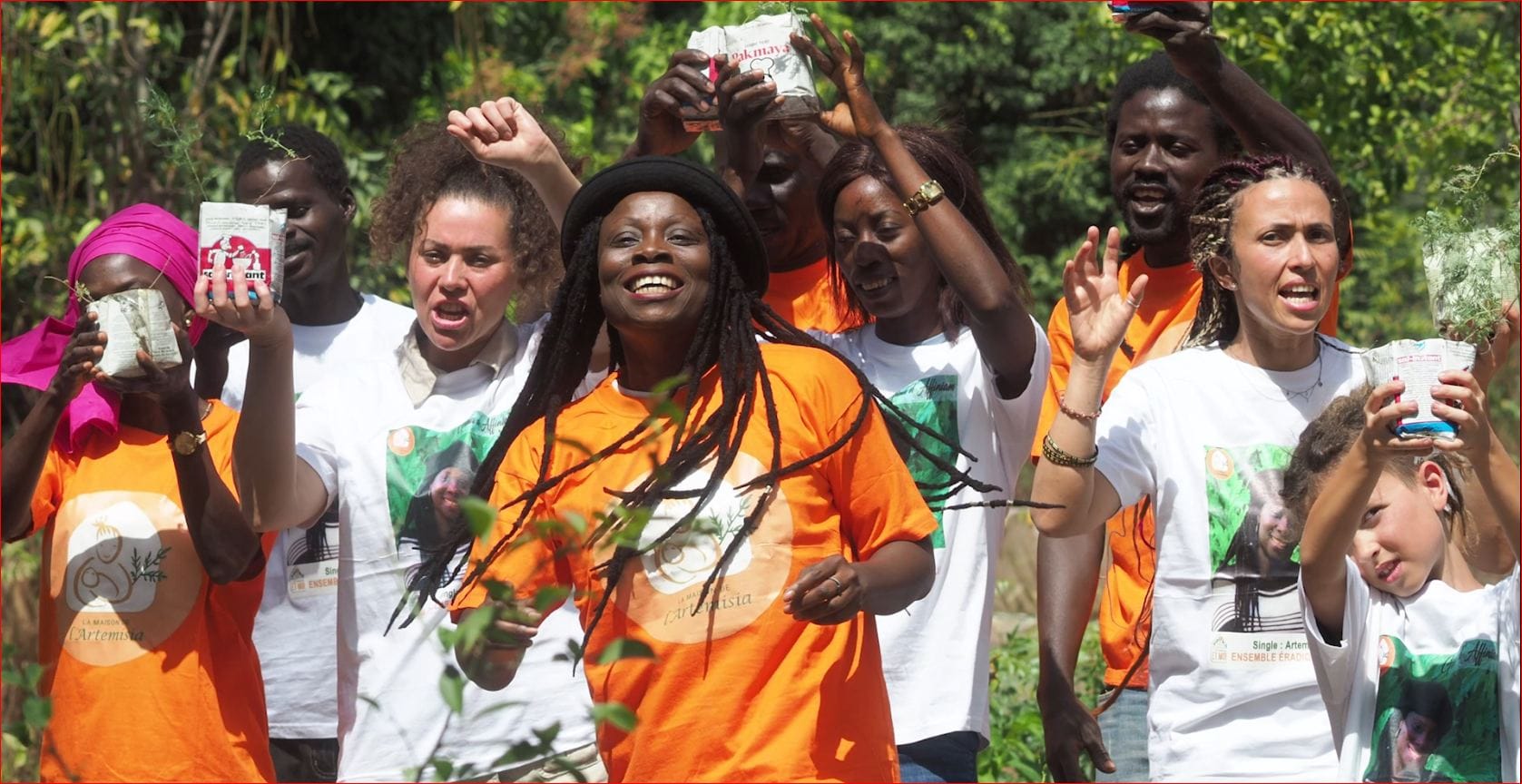 Adam had the bright idea to take Artemisia seeds with him to Senegal. Alongside his task of building ecotourism capacity, he decided to promote awareness of this wonderful plant in the 10 villages of the federation (Enampor, Affiniam, Finthiock, Coubanao, Koubalan, Oussouye, Elinkine, Bahila, Kafountine…).
"My grandfather always said that not all encounters can be explained", "I was lucky enough to meet Gina from Affiniam in  beautiful Casamance, which she loves with all her heart, so I knew that I could count on her to be my spokesperson to her community through her beautiful voice that resonates beyond the borders".
He organised a meeting in Ziguinchor with Gina d'Affiniam, a Senegalese singer-songwriter from the village of Affiniam in Casamance. Her father is the director of the National Orchestra of the Senegalese Army and her mother is a chorist in the church choir. Gina has music in her veins. After meeting Adam, who managed to convince her, she decided to put her talent to good use in support of La Maison de l'Artemisia.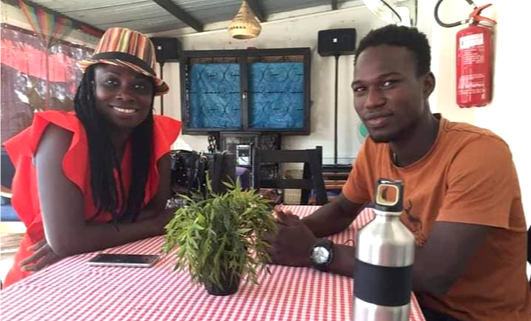 The singer uses Afro-soul music on her new production, played slowly and embellished by strings, which makes the message all the more pertinent.
"Increase your research on Artemisia, it can cure our diseases", she sings out to the people of Africa, who live under the constant threat of malaria germs.
Written as part of an awareness campaign initiated by La Maison de l'Artemisia, the song evokes the therapeutic qualities of the magic plant, which can be used against malaria and many other diseases.
Gina's new single urges the people of Casamance, Senegal and the whole of Africa to use this plant, which is considered by many pharmacopoeia specialists to be a real panacea.
A big thank you to GINA d'AFFINIAM for her wonderful music, to Adam IDRISSOU for his work and to Pierre VAN DAMME and his team from the House of Artemisia in Tivaouane.
Thanks also to the Palumesia team in Kafountine and all the participants in the Casamance region who have contributed to the success of this project.