18 Déc. 2022
Lucile, Ashoka Fellow 2022

Ashoka's vision: "We are all actors of change""
Ashoka is an NGO, a network of changemakers, that promotes social innovation. Through its actions, it aims to accelerate ideas and initiatives with a positive societal impact, to prepare the future now. Its mission is twofold:
1. DETECT social entrepreneurs whose innovations respond to societal challenges in all areas (health, environment, education…) and ASSIST them in their development;
2. CONNECT actors from different backgrounds, from civil society as well as the public and private sectors, to ACCELERATE the emergence of new models in favor of the general interest.
Since 1981, Ashoka has been building the world's largest network of social entrepreneurs, which today brings together more than 4,000 social entrepreneurs in 95 countries, including Muhammad YUNUS (Nobel Peace Prize winner in 2006), Jimmy WALES (founder of Wikipedia) and Moussa Camara (founder of Les Déterminés).
Ashoka has become the 7th most influential NGO!
After a long and demanding recruitment process, Lucile became an Ashoka Fellow and joined this global laboratory of social innovation, which accompanies all social entrepreneurs who are changing the norm.
"Starting with malaria, Lucile is leading the international research community in a major shift in thinking about the untapped potential of traditional herbal solutions by strategically combining herbal and drug-based approaches. By putting production and distribution in the hands of local communities, Lucile is transforming access to treatment for infectious diseases and creating more synergies between traditional and conventional medicines.
Having repeatedly and scientifically observed the positive effects of traditional medicine in the field, Lucile is taking action to ensure that these local, low-cost solutions that could restore communities' health agency are explored and tested.
To disrupt the status quo, Lucile encourages a unique collaboration between traditional and conventional medicines and works with all stakeholders in the field, medical personnel, agronomists, local pharmaceutical companies, health clinics, national and global health organizations, other social entrepreneurs, and governments, expanding the field of possibilities.
By strategically combining community-based and international scientific approaches, she has been the driving force behind an international mindset shift such that exploring the untapped potential of traditional plant-based solutions is accepted and embraced." Ashoka extract.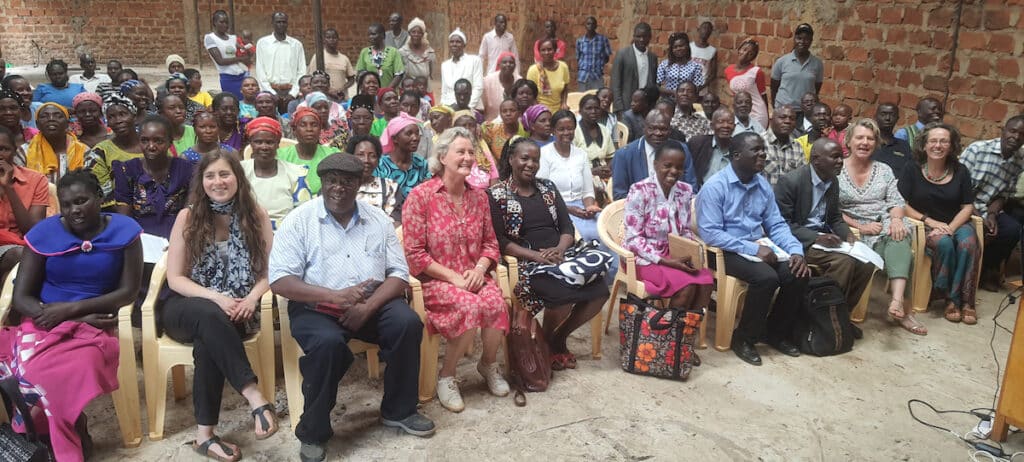 Lucile dedicates and shares this recognition and honor with all those in the Houses of Artemisia who fight daily for the existence of a local, effective and accessible therapy such as an Artemisia tea!