31 Oct. 2021
Grand-Nord Kivu - Merline, tireless and persevering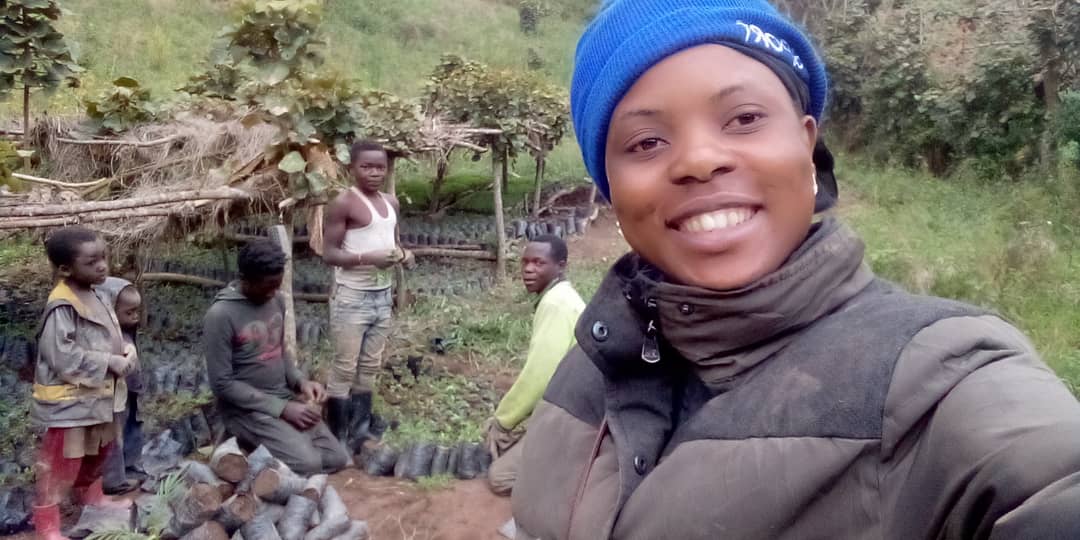 Grand Nord Kivu is a province in East DRC (along with South Kivu and Ituri) with recurrent violence and numerous epidemics (measles, cholera, Ebola…).
The challenges are numerous: no reliable health system, deplorable schooling, food insecurity…. The association SOS Enfants is working to meet these challenges alongside its local partner, LIDE ( Development League in Congo) based in Butembo.
And so, the Maison de l'Artemisia du Grand Nord Kivu was created in 2019 in collaboration with SOS Enfants and LIDE to provide a local and accessible solution for the fight against malaria.
Merline, an agronomist engineer, carries out an exemplary and courageous task of production, transformation and awareness raising by going to meet teachers, school children, agronomists and workers to introduce them to the benefits of the plant. She does not give in to the dangerous geopolitical context.
Perfect mastery of all stages of production for the herbal tea.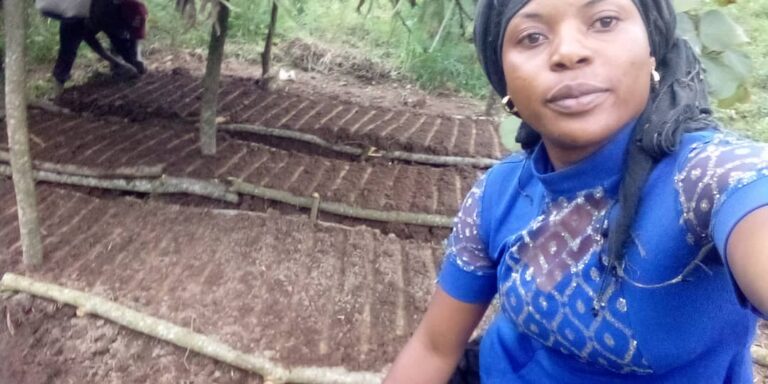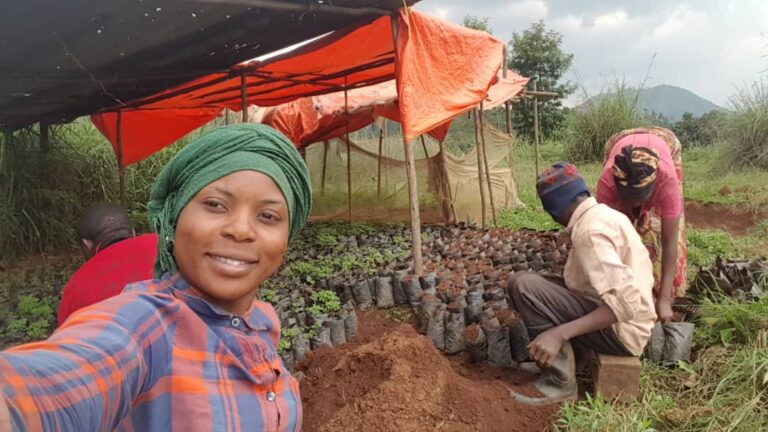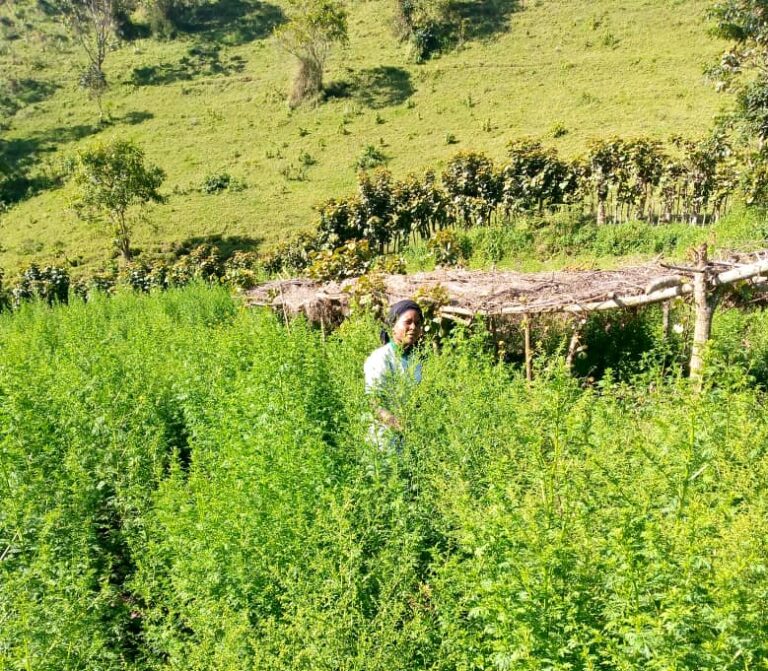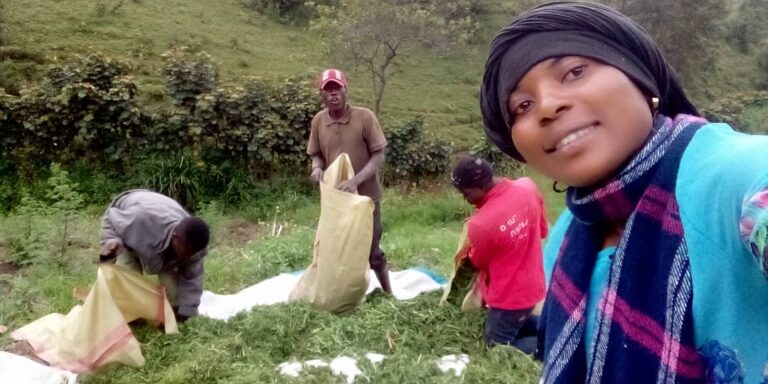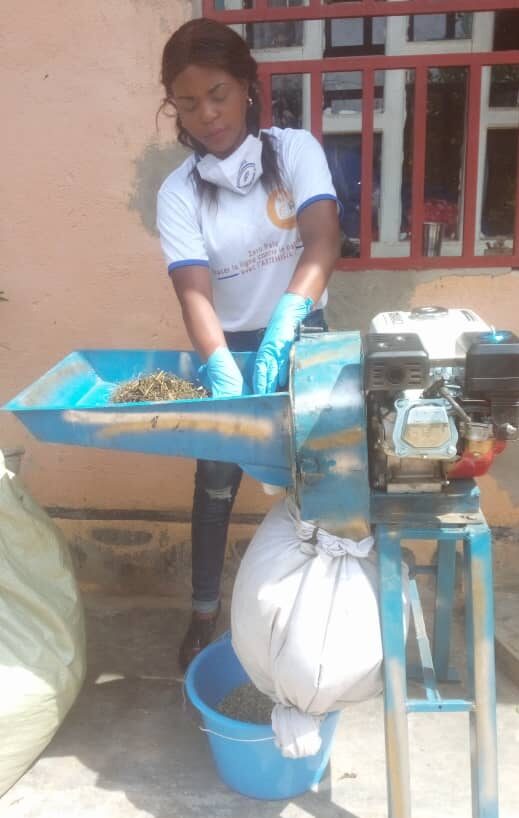 Numerous outreach sessions throughout the region
The objectives of the work to raise awareness of Artemisia growing in several schools :
to make school children aware of the medical importance of this plant,
to introduce them to the cultivation practices,
`to present the packaging of the herbal tea.
At Mambasa elementary school, the students and teachers were so interested that the MdA installed a germination unit. The children will be able to take home two seedlings to plant. This operation will hopefully help fight malaria at the family and local level.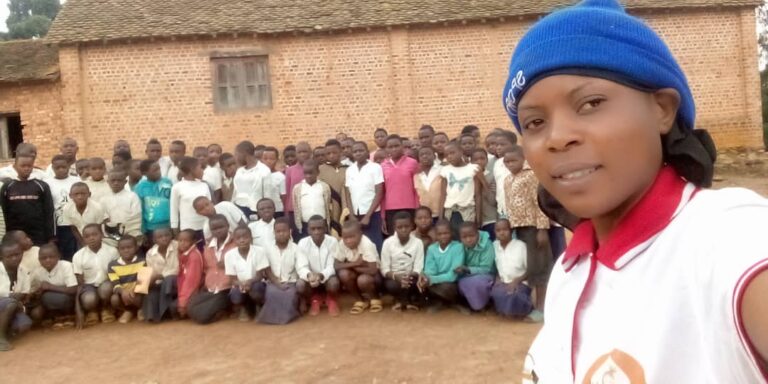 Merline has also organized:
An awareness raising session at the Agricultural and Veterinary Technical Institute (ITAV). The team of agronomists was so interested in Artemisia that they asked for seeds to install germination units and to raise awareness among the local population.

An introduction to Artemisia herbal tea for more than 100 parking lot managers and motorcycle taxi drivers. These taxi drivers travel almost daily, especially in malaria endemic areas. They were enthusiastic about the herbal tea which offers them protection.
During the Traditional Medicine Day on August 31, Merline informed the children of Isonga village (Beni territory, Bashu chiefdom), an area threatened by malaria and where most of the children are orphans, victims of war and massacres.